Ultra HD 4K (8.3 million pixels) resolution for outstanding details and stunning visuals
DLP® DarkChip3™ and BrilliantColor™ technologies for optimal black levels, and vibrant, colorful images
Up to 2,000 ANSI lumens for an amazing brightness
Advanced video processor for streaming stability and 12-bit programmable RGB color adjustments
High Dynamic Range (HDR10) for enriched brightness and impeccable vibrancy for precise natural color reproduction
REC 709 for an incredible cinematic experience
Six-segment RGB color wheel delivers outstanding reds, greens, and blues
Fine tune and optimize an image with advanced calibrations, including gamma and color management settings
Advanced HDMI 2.0 (x3) connectors for high-quality digital video signals and quick data transfer rates
Long lasting energy efficient lamps that last up to 5,000 hours (Dynamic Economy Mode)
Wide 1.5x zoom range and vertical lens shift for greater installation convenience and flexibility
Full-functioning remote with intuitive key pad for easy control
Dual infrared sensors for handy remote control from either in front or behind the projector
AVAILABLE IN WHITE ONLY
| | |
| --- | --- |
| Display Type/Chip Size | DLP® 0.66" TRP by Texas Instruments |
| Brightness | 2,000 ANSI Lumens |
| Native Resolution | UHD (3,840 x 2,160) |
| Maximum Resolution | UHD (3,840 x 2,160) |
| Lamp Life/Type | 5,000 Hours Default Mode, (3,000 Hours Boost Mode), 310W |
| Throw Ratio | 1.39 – 2.09:1 |
| Image Size (Diagonal) | 26" – 324.9" (0.6m – 8.25m) |
| Projection Distance | 3.9' – 32.8' (1.2m – 10m) |
| Projection Lens | F= 2.42 – 2.97 f=20.70 – 31.05 |
| Zoom Ratio | 1.5x |
| Native Aspect Ratio | 16:9 |
| Vertical Scan Rate | 24 – 30Hz , 47 – 120Hz |
| Horizontal Frequency | 31 – 131kHz |
| Lens Shift Range | Vertical: 5% – 10% |
| Speaker | 10W (Mono) |
| I/O Connection Ports | HDMI v2.0 (x3), Audio-Out (Mini-Jack), USB Type A Power (5V/1.5A), Mini-USB (Service), RS-232 |
| Dimensions (W x D x H) | 16.9" x 14.2" x 5.7" (430 x 360 x 145mm) |
| Weight (W/STDLens) | 19.81lbs (9kg) |
| Noise Level | 35dB/TBDdB (Normal/Eco. Mode) |
| Power Consumption | 450W (Normal Mode), 380W (Eco. Mode), <0.5W (Standby Mode) |
| UPC: | 813097023292 |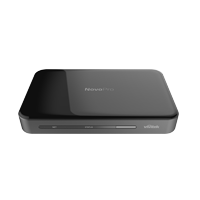 NovoPro
• BYOD Collaboration & Presentation
• Up to 64 users
• iOS/Android full mirroring
• Click-n-display with Launcher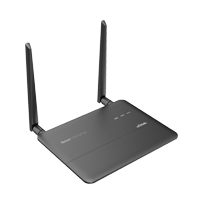 NovoEnterprise
• Screen mirroring for Windows/Mac/iOS/Android
• Collaboration
• Flexible GUI
• Enterprise-grade management software
• LauncherPlus Plug-n-Play
• Complete connectivity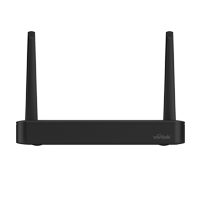 NovoDS4k
• HDMI-input, PoE, 1 Gbps LAN Connectivity
• 4K resolution
• Online content widgets
• Flexible, Easy-to-Create Layouts
• Intuitive Easy-to-Use Software
• Centralized Device Management
• Open Software API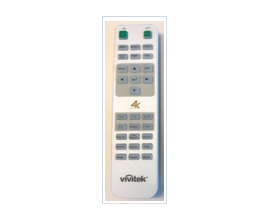 Description: 30 key funtions ,New type white remote
Part number: 5042061300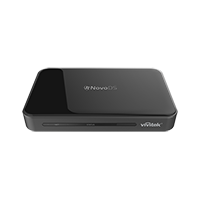 NovoDS
• Digital signage appliance
• 4K resolution
• Intuitive playlist editing
• Remote management over network

Frequently Asked Questions
I plug my computer in to the projector and I don't get an image.
The projector has many input connectors. Each connector is labelled (HDMI 1, RGB 1 ....). Ensure the projector is switched to that input using the "Source" button on the projector. Also, the computer may require a toggle switch to turn on the output port. This is typically accomplished by holding down the "Fn" at the same time as a Function key. Each laptop manufacturer may use a different "function" key. Typically, it is F4 or F8. The symbol on the key is usually a laptop as well as a square. Please refer to your laptop manufacturers Users Guide for additional information.
Is it OK to use 3rd. party lamps or lamps quoted to be Original Equipment Manufacturer lamps?
Please refer to lamp warranty under Warranty tab and then Vivitek Warranties, as using lamps that are not Vivitek supplied may result in warranties being voided and your projector not meeting required safety standards. Lamp manufacturers provide many different classes of lamps and projectors are built around a specific lamp. While being "original manufacturer" lamps, it is not guaranteed that the class of lamp is the same as the Vivitek specified lamp from the manufacturer.
My projector won't turn on via an RS232 or IP command. If it is powered on, other commands work fine.
In the menu, go to Settings 2 menu, then Advanced 1 menu. Turn Low Power Mode to OFF.
How often should I change the filters in my DLP?
The majority of Vivitek projectors, due to sealed DLP optics, do not require filters. This eases maintenance requirements.The filters can be cleaned with running water. Please make sure to let them dry completely before installing them back. The filters should be changed if they are torn or worn.
How do I take care of my DLP?
Please refer to Warning and Precautions in the User's Manual.
Why are the lamps so expensive?
The selling price of the lamps is based on the purchase price we obtain from the manufacturers. Vivitek would reflect the price reduction if there is any from the manufacturers.
Why do I have to replace the lamp myself?
Lamp is a consumable part that needs to be replaced regularly. Customers can have a technician do the replacement, but the labor would not be covered by the manufacturer's warranty.
Why can't I order a lamp over the phone?
At the current stage, we don't process orders over the phone to protect our customers' credit card information. When the credit card information is sent to us by fax, only employees with authorization have access to this information.
Does HD really look better than SDTV?
Yes. HDTV has at least twice the linear resolution of standard-definition television (SDTV), thus allowing much more detail to be shown compared with analog television or regular DVD. In addition, the technical standards for broadcasting HDTV are also able to handle 16:9 aspect ratio pictures without using letterboxing or anamorphic stretching, thus further increasing the effective resolution for such content.
Where can I send a letter praising your products and customer support?
Customers can send us an email at customerservice@vivitekcorp.com.
What other kinds of products do you make?
Vivitek also manufactures DLP projectors.
How long has Vivitek been in business
Vivitek was established in 2004.
How do I get warranty service?
By calling our tech support at 877-603-3582 and providing the proof of purchase when required. Their hours of operation are from Monday to Friday, 9AM to 6PM Pacific time.
What is the life expectancy of my projector lamp?
Lamps typically last about 1,500 ~ 10,000 hours. Usually the higher the brightness, the lower the lamp hours. Keep in mind however that some lamps won't make it all the way to their estimated life spans. If you operate your projector in a warm environment that is not adequately ventilated or at higher elevations without switching to "high altitude" mode in the menu, this will reduce lamp life. It is also strongly recommended that the projectors be connected to a surge protector as power surges can damage your lamp. Adhering to the recommended power-off cycling will assist in maintaining lamp life. Frequent powering on/off will also reduce lamp life expectancy so it may be better to leave the projector on if you intend to use again within 20 minutes. Using the projector in Economy mode will extend your lamp life.
How do I replace the lamp myself?
In the user's manual, there is a section that shows you how to replace the lamp.
How much do replacement lamps/remotes cost?
You will need to contact your local/online reseller. Vivitek is available through authorized retailers, e-tailers, dealers, distributors and resellers. Vivitek has partnered with key partners around the U.S. These authorized partners can be found under the
where to buy
section.
How do I register my projector for warranty?
Complete and mail in the registration card included with the purchase of your product or fill out the online product registration
here
.
What is DLP® technology and how does it work?
DLP
®
-based projectors produce stunning images with digital clarity and precision. The DLP chip uses millions of tiny mirrors to reflect all colors of visible light to project an all-digital image on the screen. Click
here
for more detailed information.
Where can I purchase your products?
Vivitek is available through authorized retailers, e-tailers, dealers, distributors and resellers. Vivitek has partnered with key partners around the U.S. These authorized partners can be found under the
where to buy
section.
How do I synchronize my laptop with my projector?
On most laptops, hold down the 'Fn' + 'F4' keys. This may vary, depending on you laptop's brand it may not be 'F4', but 'F5', 'F7' or 'F8'. On the correct function key, there is a symbol 2 squares, have the letters "LCD", or have the symbol of a laptop/square on it. Please refer to your laptops user's guide for additional information.